Authentic designs inspired by the simplistic yet enriching canvas of the Australian Outback.
Born from the red sandhills of central western Queensland, Australia, Red Ridge the Label shines a spotlight on central western Queensland Aboriginal artists by expressing their work in beautiful fashion.
The Wudyabarri Gamu Collection
Wudyabarri Gamu, or big water, falls over the drought stricken country that lay dormant for many, many years. As it meanders across the rugged thirsty landscapes, Wudyabarri Gamu begins to change the countryside almost instantly by bringing life back to our traditional lands. This original print by artist Kerry Thompson echoes the flora and fauna are frolicking and swaying happily across the landscapes, flaunting off their vibrant and beautiful colours as they connect themselves back to country and to each other. 
Shop the collection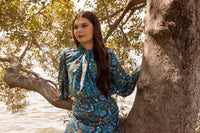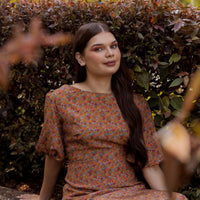 The Jardine Collection
The Jardine collection is the third collection by sisters Joyce Crombie and Jean Barr Crombie, founding artists of Red Ridge the Label. These capsule collections released independently feature two special prints, with each telling of the individual artist's connection to country.
Shop The Collection
The Andrawilla Collection
Andrawilla, by Anpanuwa 'Joyce' Crombie and Aulpunda 'Jean' Barr-Crombie, proud Wankangurru/Yarluyandi Aboriginal women from the Birdsville, Diamantina country of outback Queensland. They are known as 'Two Sisters Talking', bringing the culture of their country alive in their art, painting a deep love of the country from river to desert.
Shop the collection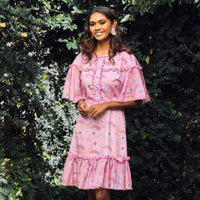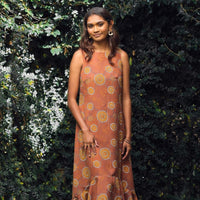 The Barki Collection
Barki introduces channel country artists Ronell Patuwai, Janeece and Beryl Thompson and Deanna Plumb to Red Ridge the Label. Hailing from Barcaldine, this collective's work features waterways and sandhills as well as storylines of connection and family.
SHOP THE COLLECTION
Georgina Collection
So named for the region its print artists grew up in, the Georgina collection tells the story of Aboriginal traditional bush medicine through the artwork of Wangkanguru and Yarluyandi women, sisters Aulpunda 'Jean' Barr-Crombie and Anpanuwa 'Joyce' Crombie.
SHOP THE COLLECTION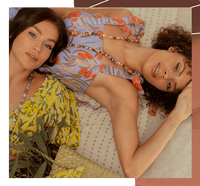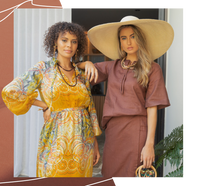 Diamantina Collection
Red Ridge the Label's debut collection, Diamantina, highlights artwork from Wangkanguru and Yarluyandi women Aulpunda 'Jean' Barr-Crombie and Anpanuwa 'Joyce' Crombie from Birdsville, Queensland.
SHOP THE COLLECTION